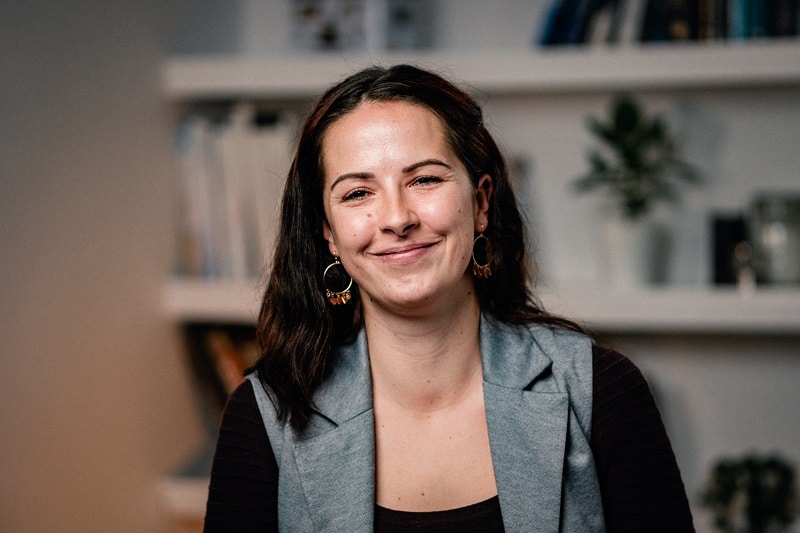 Meet Stacie, a senior care assistant working in a residential care home supporting older people, in East Devon. Find out more about how Stacie began her journey in health and care and why she doesn't see her job as work at all.
I helped a 108-year-old resident use Facetime.
I work in a care home which supports older people. My role varies day-to-day, but I support the residents to live their lives to the fullest and be as independent as possible. This can include personal care, taking them out on day trips and doing activities with them.
During COVID I've helped residents with staying in touch with relatives via Skype and Facetime – many of them hadn't seen this kind of technology before and were amazed. I even helped our oldest resident who is 108 use Facetime which was lovely.
A lot of our residents are in the home for a long time, so you build really good relationships with them and their families, it feels like an extended family.
I want to help people be positive, even when they don't think they can.
After doing my catering qualifications, I started my career as a chef, and I worked in various places across Devon. However, I had an accident and broke my leg quite badly, which meant I had to have over six months off work. When I went back, I realised I wasn't really happy anymore and it was then that I realised that I wanted to care for others.
During my time off work my family were caring for me and it was really difficult as I needed a lot of help. It was this that made me realise that I could care for other people too – and made me really attuned to what people need. I treat people how I would want myself, or a member of my family to be treated – with dignity and respect.  Having been in the same situation as the people I care for means that I can really relate to how they feel and how frustrating it can be to not be able to do things you could before.
After my accident I was told that there would be things that I wouldn't be able to do again but I have regained many of them over time. I now enjoy helping people do things that they didn't think they would be able to do and helping them to be positive even when they don't think they can be.
Every day I'm learning.
In my role, I've been supported to do a QCF level two qualification in Health and Social Care and am currently doing my QCF level three qualification alongside work. I'm learning every day in my job and I want to continue to progress in my current role.
You have to be able to think outside the box.
Being caring, compassionate and honest is really important and you need to be able to build good relationships with other people. Thinking outside the box is a big part of the job as well – everyone is different and so you need to be able to find ways around challenges. It's all about being inclusive whilst treating everyone as an individual.
The best bit is the happiness you can bring to people.
My job really doesn't feel like work. Knowing that you're making a difference to people's lives, bringing them happiness and making people smile are the best parts of the job.
It is hard to find challenges when you love what you do. I think end of life care can be difficult, but I wouldn't want it to put anyone off as there is always a lot of support on offer. You have to remember how fortunate you are to have known that person and been able to help them.
My family are so proud.
My family are all really proud of what I do, including my young daughter, and I'm proud of who I work for. It hasn't been difficult to juggle having a young child and working – she has even met a lot of the residents!
Just do it!
I would encourage anyone who is thinking about it, to do it. It's a really fulfilling job.
---
Are you new to health and care and / or recently been made redundant? We can offer free one-to-one support to find out if a job in health and care is right for you. Register your details and receive a call back.