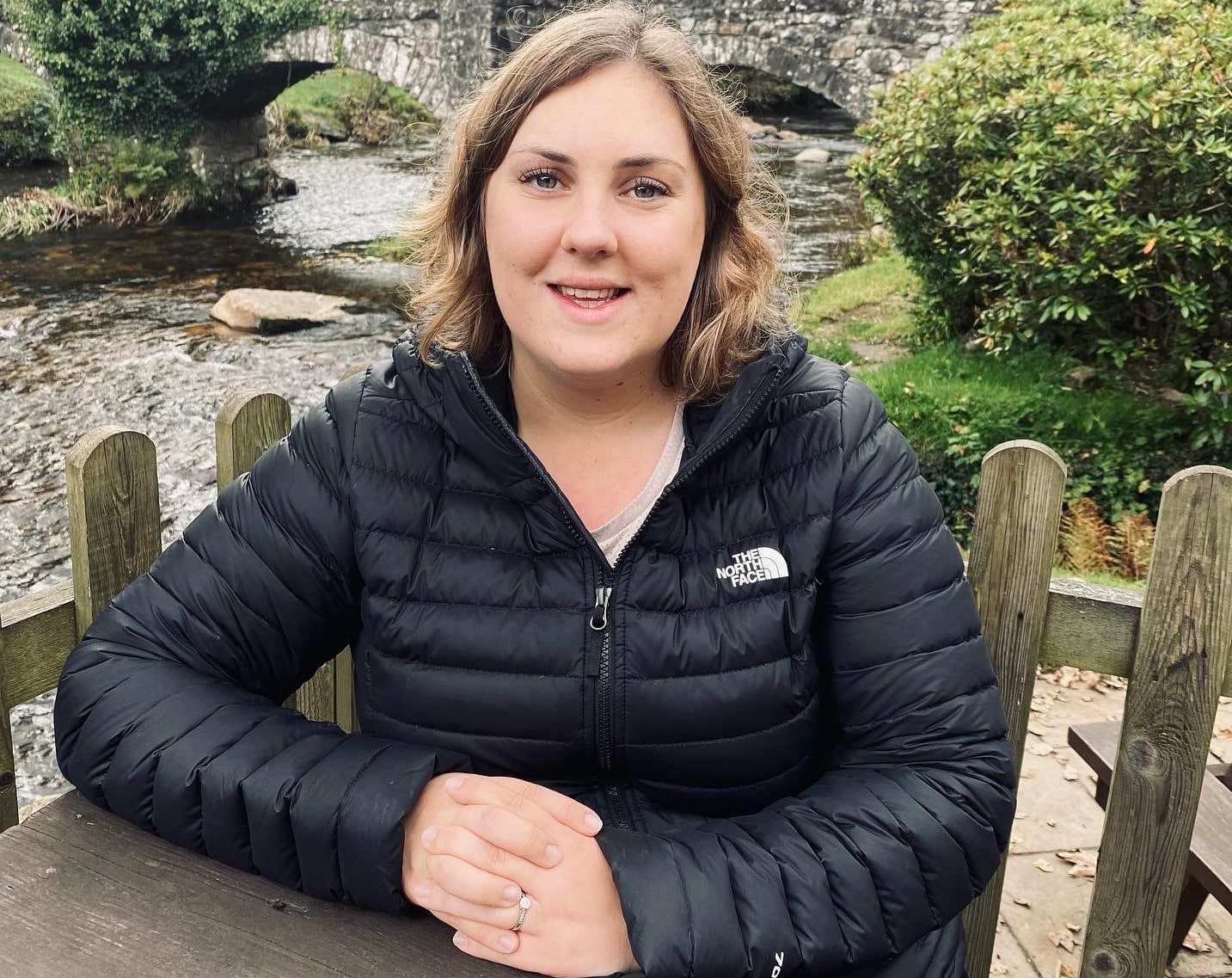 Meet Rosie, a senior radiographer in Exeter. Read Rosie's story to find out how she's progressed to become a senior radiographer aged just 25, and why she believes being there for patients is the best part of the job.
I get to help patients through very difficult times
I work as a senior radiographer in the breast care unit in my local hospital in Exeter. Patients will come to have breast imaging after being referred by their GP, and I'll see patients from their first mammogram sometimes right through to surgery. You get to know your patients and their family which means you can really connect with them and help them through a very difficult time.
On a day to day basis my role involves doing mammograms, chaperoning in ultrasounds, and assisting the consultants with biopsies and wires for theatre patients. I mainly see women with breast cancer, but also some men with breast cancer or other conditions. As well as symptomatic patients, I see patients with a family history who are at moderate risk of developing breast cancer and I do annual follow up mammograms with patients over a five-year period until they can be discharged.
I knew I wanted to become a radiographer after doing work experience in an x-ray department
My mum was a physiotherapist, so growing up I understood a lot about working in a hospital and I spent a lot of time there, meeting my mum after school to go home together when she finished work. After doing my GCSEs my mum helped me arrange work experience in the x-ray department of our local hospital, it was so interesting watching the radiographers at work using amazing equipment like CT scanners. I found it fascinating!
During and after completing my A levels, I worked as a waitress for a while. I'm a sociable person and I like working as a team, so I enjoyed this, but I knew I wanted to pursue a career in radiography.
I completed a three-year degree at Portsmouth University in diagnostic radiography, which included clinical placements as well as university study. After graduating in 2018 I started working as a general radiographer. This role provided lots of variety; working with surgeons in theatre, working independently on wards, and working in the A&E department. As well as learning new things, I had to adapt techniques to meet the needs of each patient.
There's lots of opportunities to develop and progress
After about a year of working in general radiography, I applied to become a senior radiographer in the breast care unit. For this role I was supported to complete a post-graduate certificate in mammography. The great thing about working in radiography is that there are many ways to progress and go into different areas.
Being there for the patient is the best part of my job
There are loads of great things about my job; seeing new equipment arrive and learning new techniques, really understanding how my role connects to other areas of healthcare, but the best part of my job is being there for the patients – I help people through a time when they can't see past their diagnosis.
It can be challenging too; some patients are very aware, they ask questions, and they want to know. Being there when the consultants are telling someone they have cancer can be really tough. You have to try and understand each patient and how they will cope. It can be emotional at times, so it's important to look after yourself too.
You have to be a caring person
To be a radiographer you have to be caring, have empathy, be a good communicator, and work well as a team player.  A lot of people don't know what radiographers do, but the majority of patients see a radiographer during their time in hospital. If you're interested in working in radiography do some work experience, that definitely helped me to decide this was the career for me.
---
If you're interested in a career in health and social care, visit our careers page.