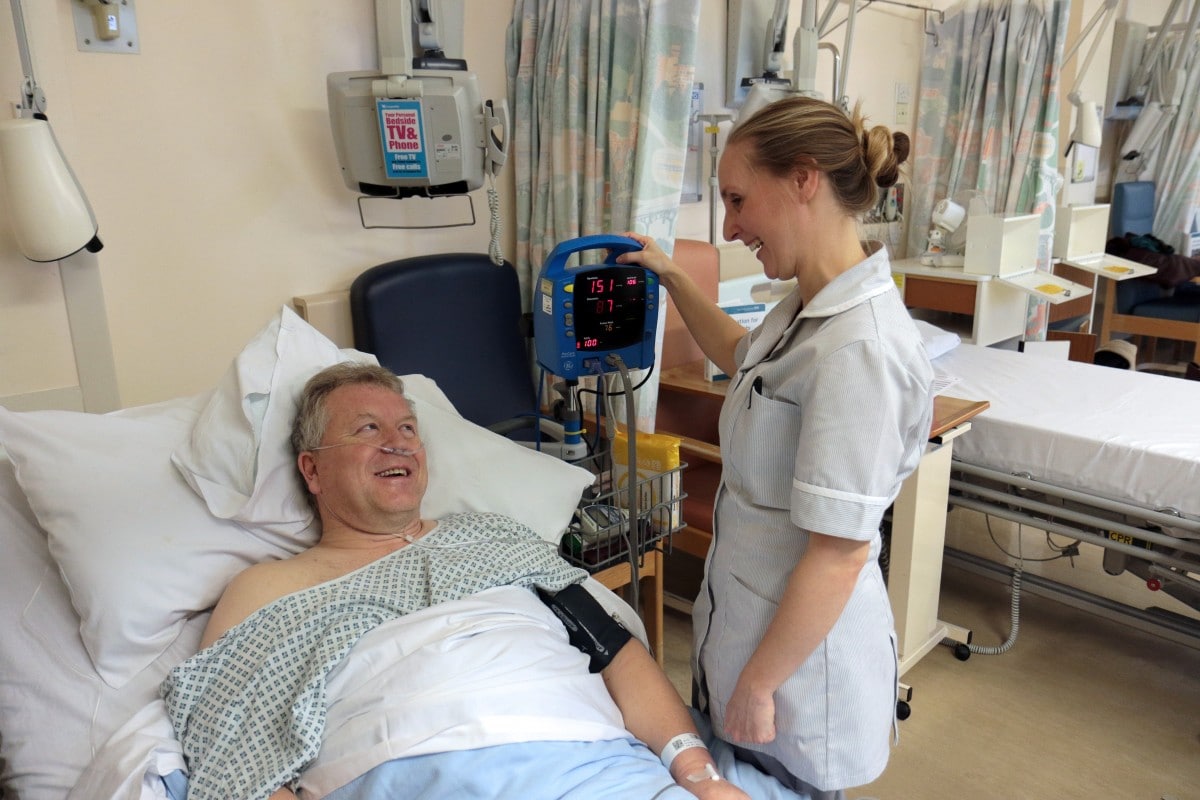 After leaving school Kirsty worked in a restaurant. It was here that she realised that she enjoyed helping people more than serving their food. This prompted Kirsty to pursue a career in care and health. She began her career as a care worker, initially supporting people in their own homes and in care homes. Whilst working at the care home, Kirsty completed her Level 2 qualification in health and social care and soon discovered that she had a real interest in medical health.
Kirsty started working as a Healthcare Assistant at her local hospital and completed her Level 3 qualification, meanwhile also gaining valuable practical experience on the medical assessment unit. When the opportunity came up to complete her Nursing Associate training, Kirsty leaped at the chance and was excited to progress her career further.
Now in her second year of training, Kirsty has completed placements on several hospital wards, a community hospital, a care home, and Hospiscare – all whilst completing her Nursing Associate training. Kirsty loves the variety and challenges that her role offers and enjoys the opportunity to learn on the job.
'There are so many ways to progress if you are caring and committed; juggling work and training with a young family can be challenging, but it's very rewarding!' – Kirsty
To search for a role in health and care, visit our jobs board.