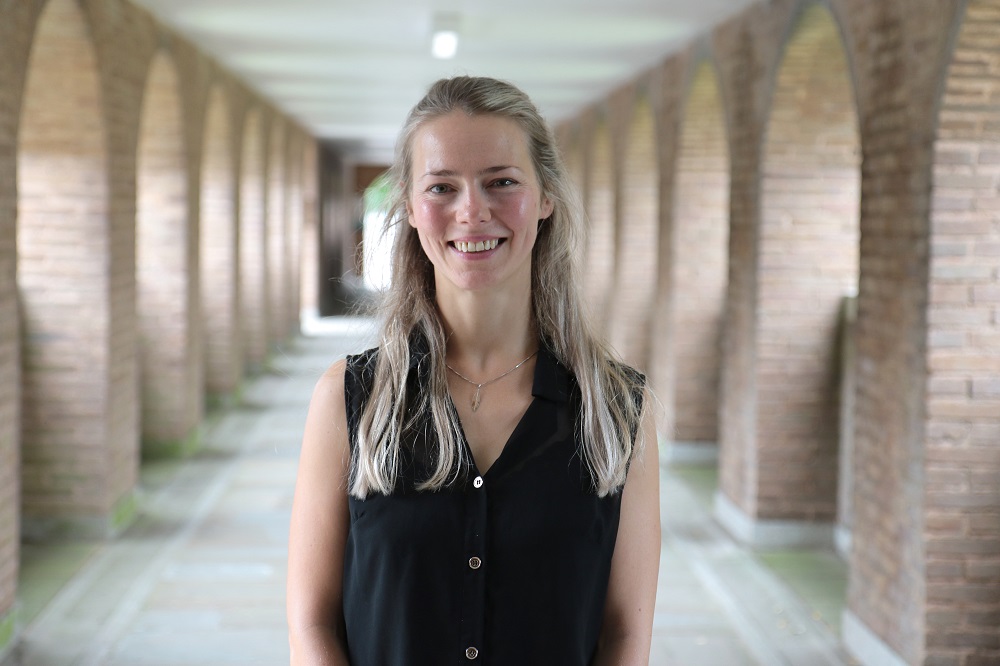 Kasia moved to Devon in 2008 with her boyfriend who was working in Exeter. 11 years later Kasia loves her life in Devon; from the green open spaces to the stunning beaches, Kasia enjoys her active lifestyle making the most of the beautiful outdoors. Here's Kasia's story:
Meet Kasia…
I originally moved to the UK from Poland about 12 years ago and I planned to stay for a year to improve my English. After living in Dorset for a year, I moved to Exeter where my boyfriend was working. As a young person, I found it easy to settle here. Exeter is a vibrant and developing city with so much to offer.
Looking for career development.
I started working in the human resources team in the local authority, supporting the administration of social care training. I found this area of work really interesting and it made me want to develop my career further. Using this experience, I applied for a role as a personal advisor to care leavers, supporting young adults who'd been in care to live independently. I loved this role, it was challenging but rewarding, knowing I'd helped someone to overcome barriers to achieve their next step in life.
Whilst I enjoyed this role, I wanted to progress and become a qualified social worker. I've just completed my post-graduate diploma in social work, and I'm about to start my assisted and supported year in employment as a newly qualified social worker. It's the first year of being a registered professional, which could be a bit daunting, but I hope that with a protected case-load I will be able to practise and develop my skills further whilst also being supported.
Moving to Devon.
Moving to Devon has been fantastic for me; I've been able to develop my career doing something I love, as well as living in a beautiful part of the UK. I enjoy exploring Devon in my spare time, from walking on Dartmoor or visiting Dartmouth for fish and chips, to cycling in Haldon Forest, and making attempts at surfing in Croyde. Exeter has a great community feel, with plenty to do for people of all ages. I love kayaking on the River Exe and meeting up with friends and family to enjoy the many restaurants in Exeter. This summer I'm a regular visitor to the Old Quay and Southernhay Gardens which host street food events offering delicious goodies from across world.
It's become my home!
Exeter is a friendly place to be. Although it's a small city, it's developing as a multi-cultural place to live, with a great vibe!
---
If you are interested in starting a career in care and health, search current job vacancies.