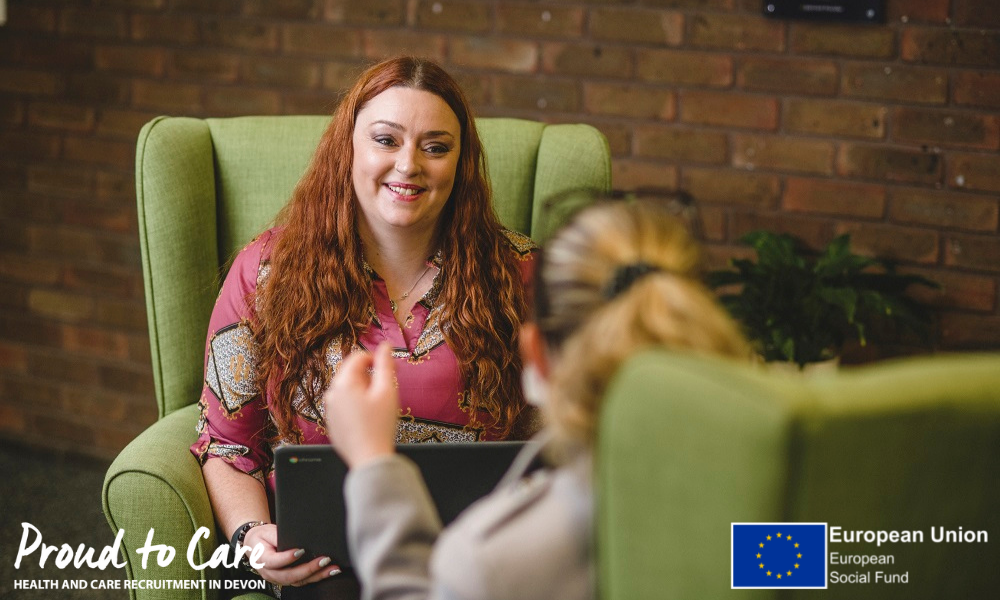 Jenny is in her second year studying a foundation degree in Health and Social Care at Petroc and is Head of Dementia Care at a residential care home.
Following 20 years working in the social care industry and completing NVQ 2 and 3, a degree level qualification is a natural progression for her, opening up further career opportunities.
It's my passion.
"When I started working in care 20 years ago, I never thought I would take my career this far or go into further education. Working in health and social care is my passion, I am good at it and it is a career I really love."
The foundation degree is fantastic.
The foundation degree at Petroc is a mix of classroom learning as well as community-based projects. Jenny plans to continue with a degree in Health and Social Care with ambitions to become either an occupational therapist or to teach; she is keen to pass on her passion for health and social care to younger people and help them love their jobs as much as she does.
"The foundation degree is fantastic. I have outstanding lecturers and have met lots of like-minded people. The whole package is brilliant."
As part a course project, Jenny contacted Spice Girl Mel B, leading to the pair now working together on a project about coercive control. Along with the charity Women's Aid, they have created a poster campaign for toilet doors detailing the signs of coercive control with a helpline for anyone who needs it.
There is so much variety and opportunity.
"My advice to anyone choosing a training course and career would be that health and social care has many more pathways in addition to nursing and working in residential homes. There is so much more variety and opportunity in this industry, from working with families and children through to mental health and addictions. They should take time to explore the many avenues that this sector has to offer."
There are many rewarding jobs and career opportunities in care and health right now. We offer free one-to-one telephone support, providing careers advice and information about jobs and training in care and health. Register your details and receive a call back.