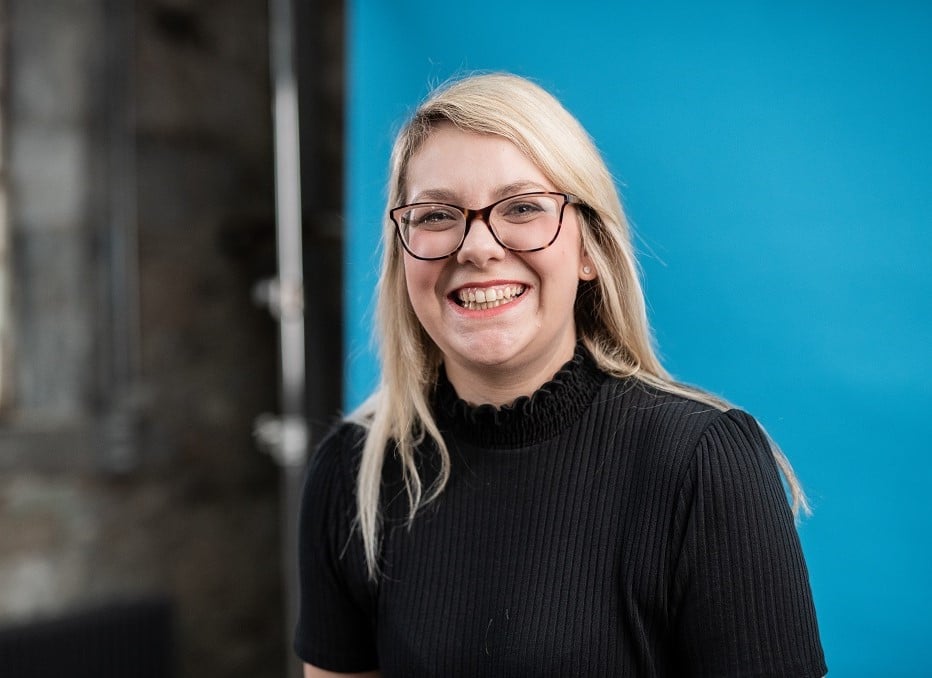 Meet Hannah, a podiatrist working in North Devon. Hannah left school not knowing what she wanted to do and began working in a care home. Read more about her journey and how she wants people to know it's not just cutting toenails!
COVID-19 has changed the way we work.
At first, we had to stop seeing all patients, even those who were high-risk. We did telephone reviews with all our patients to check up on them and their conditions. We also started doing some home visits, which we don't normally do. In June we began clinics again but with reduced numbers of patients and lots of other safety measures. The clinics were only for high-risk patients, but we now have a mailbox where people can send in photos and get advice if they have any concerns.
I didn't know what I wanted to do but had always wanted to help people.
I left school at 18 with an A-level in Health and Social Care. I had no idea what I wanted to do but I knew that I wanted to help people.
I started working at a care home and really enjoyed it but wanted to do something different. A podiatrist often visited the home and I became really interested in what they did. I found myself trying to be on shift so I could help out with the sessions and started asking them lots of questions about podiatry. After doing some research I went to Petroc College to do an Access to Higher Education course and then went to Cardiff Metropolitan University to do podiatry.
It's not just cutting toenails!
Lots of people think that I cut toenails for a living – but it really isn't the case! We see lots of different conditions and liaise with a lot of different professionals to sort out a treatment plan.
Our patients could be anyone from children to much older people. We treat people with arthritis, vascular issues, diabetes and referrals for nail surgery. We also run Musculoskeletal clinics as well as nails, callouses and corns clinics. At the moment we do a lot of wound care as they are often the more high-risk cases.
I like that I can see it all in my job, the variety is great and there are always opportunities to do more training. I'm hoping to do a Wound Management Course at some point because I'm really interested in it.
My favourite bit of the job is talking to people.
I really enjoy talking to people and building good relationships with them, but it can also often be the most challenging part. Getting patients to change their lifestyles can be quite difficult and you have to find the right way of communicating with each individual.
I think the best bit of my job is the variety. Where I work, we deal with all aspects of podiatry, so no day is ever the same and I'm always learning new skills.
Don't ever think that you can't do it!
I didn't know what I wanted to do and went to university when I was 21. You just have to believe in yourself. Anyone can do it if they're interested so don't ever think that it isn't possible!
---
If you're interested in a career in health and social care, visit our careers page.