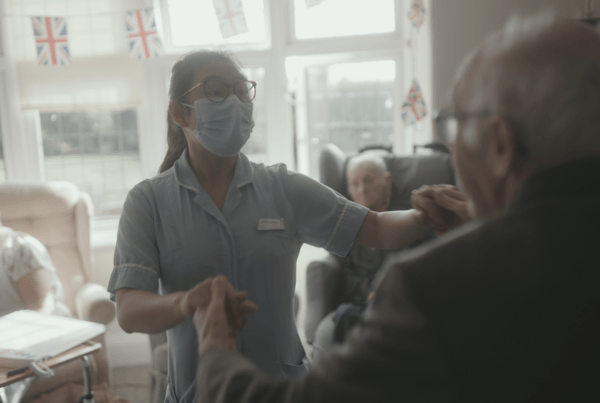 Donalyn is a Care Worker in a residential care home, delivering all aspects of care for older people. She made the move to care work after a career in hospitality.
No two days are the same.
"I wanted to experience a new kind of work. I am so glad I made the move across to care. The day-to-day work is really rewarding and engaging, no two days are the same."
Donalyn wants to become a nurse.
Donalyn started with her Care Certificate and recently completed a Level 2 Diploma in Adult Care. She intends to complete further training to fulfil her ultimate ambition of becoming a nurse:
"In the future I would like to do my Level 3 in Adult Care and progress into nursing. I know that this experience in the care sector will mean I am well prepared for this and can bring important skills to the role."
There are many rewarding jobs and career opportunities in care and health right now. We offer free one-to-one telephone support, providing careers advice and information about jobs and training in care and health. Register your details and receive a call back.