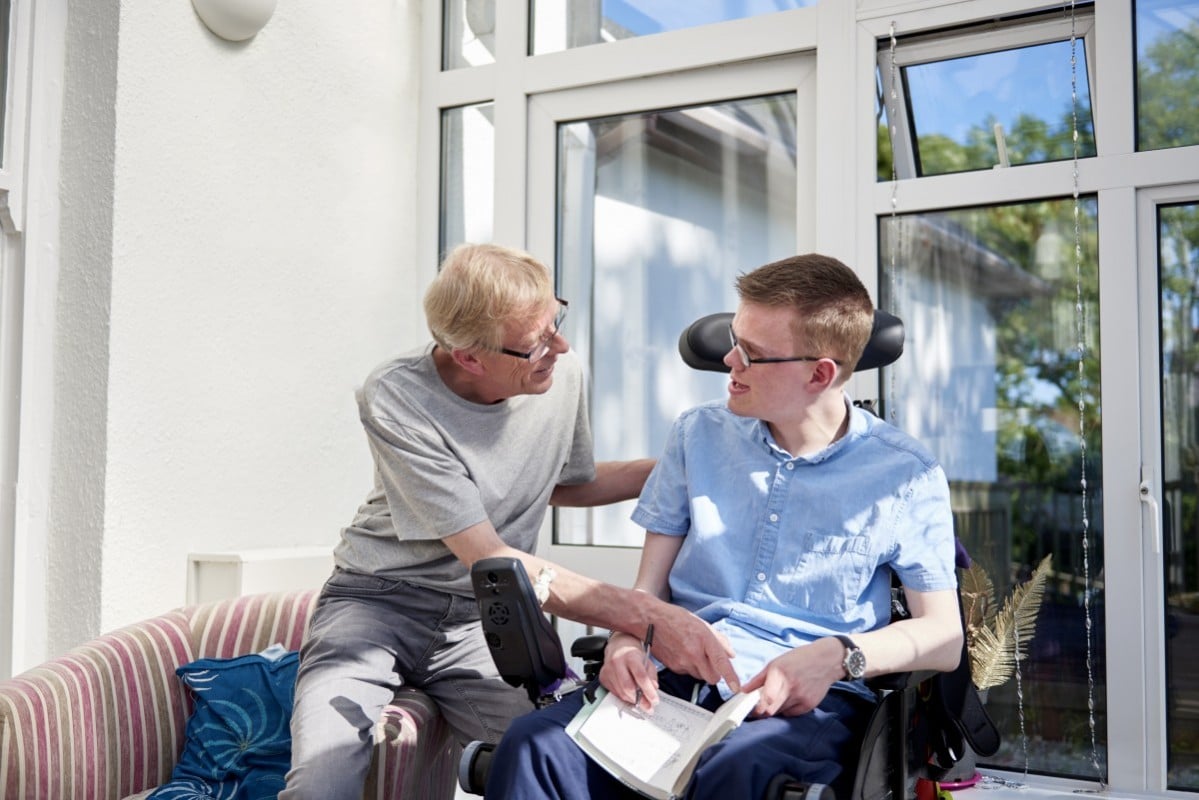 After working as a gardener for 12 years, Chris decided to change careers and become a support worker. Chris knew he wanted a job where he could support people to live their lives the way they wanted to and hoped he could also contribute to changing their lives. What Chris hadn't expected, was how much his role as a support worker would change his life, too!
Chris works with James who has complex needs and a learning disability. Chris works with a team chosen by James to support him in his daily life. James makes his own choices, lives the life he wants to live, and most importantly James has found his voice. Over the last three years James has developed and grown significantly, which Chris finds really rewarding.
Chris is developing his career and is passionate about becoming a trainer to inspire future care and support workers. Having been promoted twice, Chris is now a lead senior support worker.  Chris loves constantly learning new things and as well as doing training to be a trainer, he is planning to do training in occupational therapy.
Chris believes the most rewarding part of his role is listening to what people want and having the freedom to put these ideas into practice.