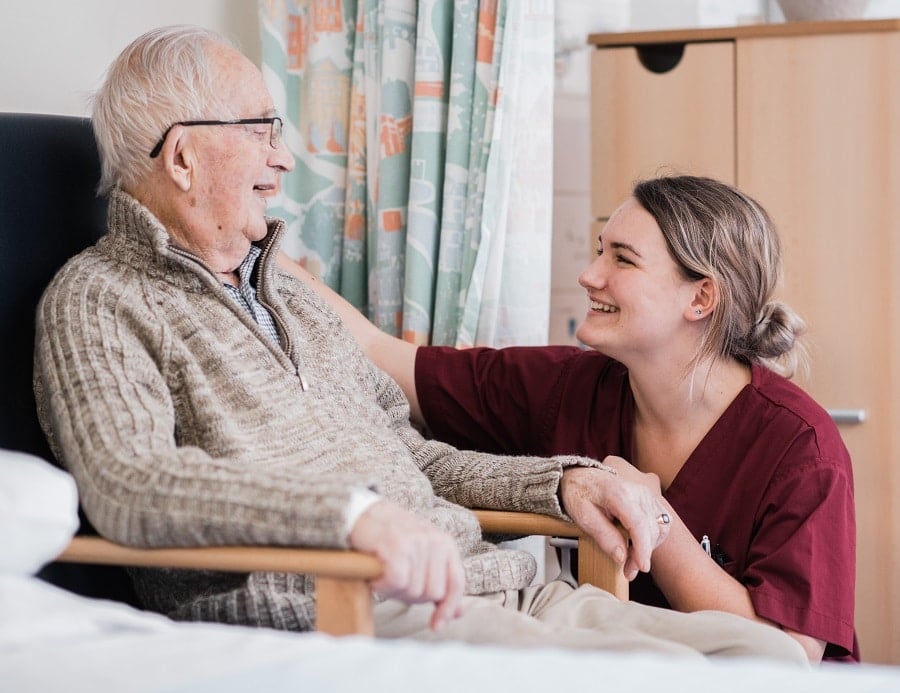 Bree has always enjoyed sport throughout her childhood and wanted to combine this with her love of helping people. Read Bree's story to find out about her journey in healthcare and her future career aspirations.
Hi, I'm Bree.
I've always enjoyed sport throughout my childhood; I've been a keen cricket player since I can remember, having previously played for Devon. I wanted to continue developing my love of sport, but find a way to combine this with my passion for helping people. With support from my parents and college teachers, after my A-Levels, I applied for a bank physiotherapy assistant job at a hospital in Exeter. Fortunately, I got the job and haven't looked back since!
I have the amazing opportunity to learn.
After just six weeks in this job, I applied for and got a job as a rehabilitation support worker. This role allows me to take even more responsibility than in my previous position. I'm gaining valuable experience and learning a lot. We do weekly readings in our team which enables me to learn more about different conditions, helping me in my current role and influencing my future career aspirations.
The variety in my job is great.
As a rehabilitation support worker, I work on a ward supporting patients aged 65 and over, many of whom have dementia. Most patients on the ward receive additional support from the team, to help them to regain their independence before going home. As well as supporting a team of physiotherapists and occupational therapists to improve patients' physical health, part of my role is to support their emotional health and wellbeing. It can be lonely for patients on the ward, so I try to make their stay as comfortable as possible.
I'm pleased with how my career is progressing and I feel lucky to have such valuable hands-on experience aged just 18. In the future I would like to become a fully qualified physiotherapist.
If you are interested in working in care and health there are so many opportunities and ways to achieve your goals. It's such a rewarding career that allows you to develop and progress in ways that suit you.
---
If you are interested in starting a career in care and health, search current job vacancies.