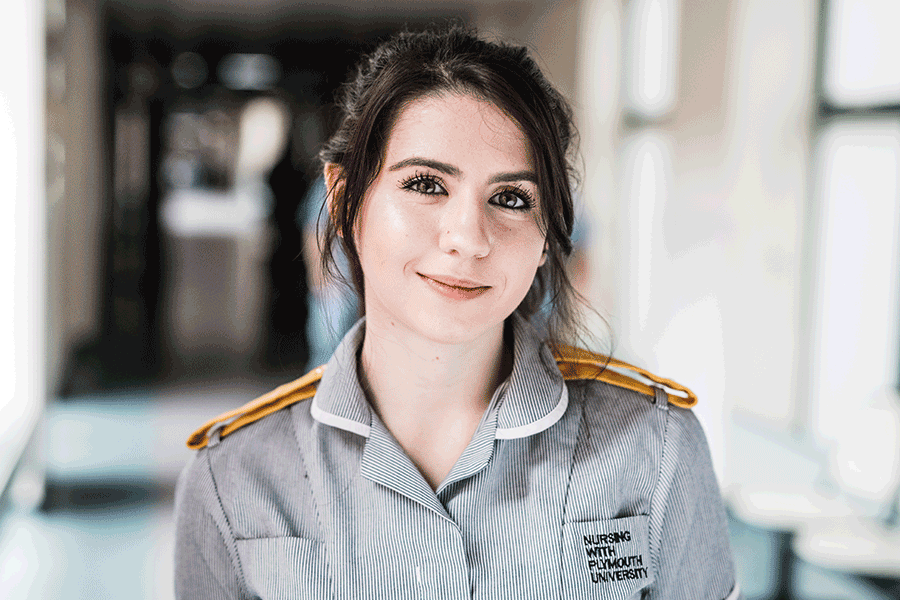 Lizzie loves working with children and has always wanted to work in healthcare. Now a second-year student nurse studying at university, Lizzie is completing a range of work placements as part of her studies. Here's Lizzie's story so far.
From the age of four I have wanted a career in healthcare and I've always had a strong focus on wanting to work in a child-based environment. Until the age of 16 I couldn't decide between becoming a nurse or a paediatric rehabilitation physiotherapist. Following a visit to my local children's ward as part of a volunteering opportunity, I realised that I wanted to become a paediatric nurse as it encompassed all my values.
Following my A-Levels I was accepted on to a child health nursing degree at university in Plymouth. I'm thoroughly enjoying the programme; now in my second year I am taking all opportunities that arise to further my learning and any additional tasks and activities to boost my confidence and further my career. When I complete my degree, in 2020, I'll be very proud to say that I'm a fully registered nurse!
As part of my degree so far, I have completed two long placements. My first was a nine-week placement working within a health visiting team in Torquay. This involved shadowing and supporting registered nurses who were working with new parents out in the community. I have just completed my second placement, on a paediatric ward in a hospital in Exeter. As well as shadowing nurses I was able to take patients of my own and, under supervision, undertake activities and tasks that come with being a registered nurse. Here I had the opportunity to work with children of all ages, from tiny babies to young people aged 18. There is so much variety in the role; you never know what to expect as every day is different.
I can't wait to become fully qualified in 2020 and start the next chapter of my career!
---
If you are thinking about a career in care and health and want to find out more about different roles, visit our careers page.