Ambassador
What is a Proud to Care Ambassador?
They are care and health professionals who work in a variety of roles including; care workers, registered managers, mental health nurses, social workers, occupational therapists, and many more. They use their own knowledge, passion and experience to encourage people to consider careers in care and health.
We currently have over 300 Proud to Care Ambassadors who attend careers events at schools, colleges, universities, job centres, employment fairs and apprenticeship events, to enthuse and inspire others to take up opportunities in the sector. As well as talking honestly and passionately about their own role, they are able to promote current job opportunities and signpost to career pathways in care and health.
If you would like to know more about Proud to Care Ambassadors, volunteer to become one, or invite a Proud to Care Ambassador to your upcoming event, please email proudtocare@devon.gov.uk.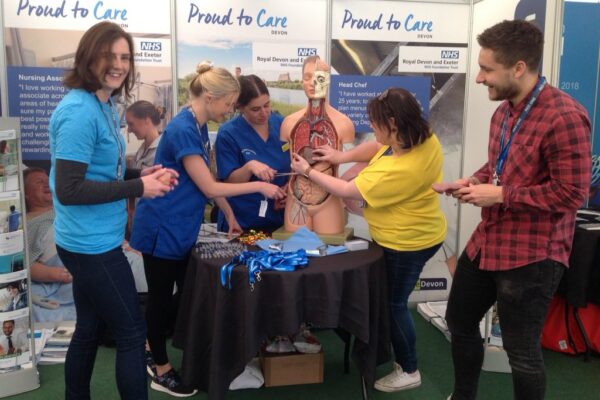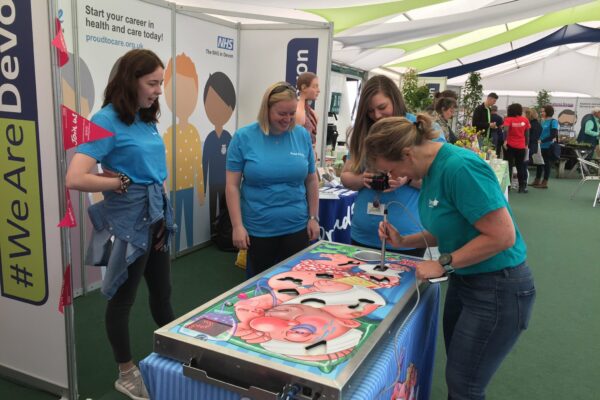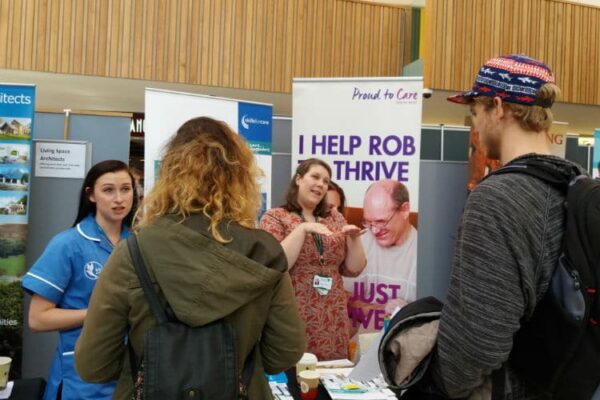 Resources to support Ambassadors at events:
Flyers, tablecloths, business cards and pull-up banners.
Skills for Care booklets and leaflets outlining careers and apprenticeships in care.
Health Education England booklets on a range of health related careers from medicine, midwifery and dentistry to therapy, allied health care and domestic duties, and a booklet giving an overview of the sector.
Torso with removable body parts for schools engagement
Impairment aids; visions blurring goggles, sound cancelling headphones and bulky gloves for use with schools activities to show how impairments affect ability to preform every day tasks.
Please contact proudtocare@devon.gov.uk to arrange collection of resources.